Novels
Black Friday
An MC McCall Novel of Suspense Book One -
AVAILABLE NOW!

MC McCall has it all: a loving partner, a nice home in St. Paul, and the job of her dreams working as a postal inspector. Assigned to an FBI joint task force, she's excited to investigate a tricky Ponzi scheme—that is, until a critically important whistleblower goes missing. Two murders quickly follow, and MC's professional world starts to tilt. When her personal life also implodes, she's suddenly drowning in the depths of darkness. Will she keep her head above water? Or be destroyed by the corruption, hidden enemies, and dark deeds surrounding her?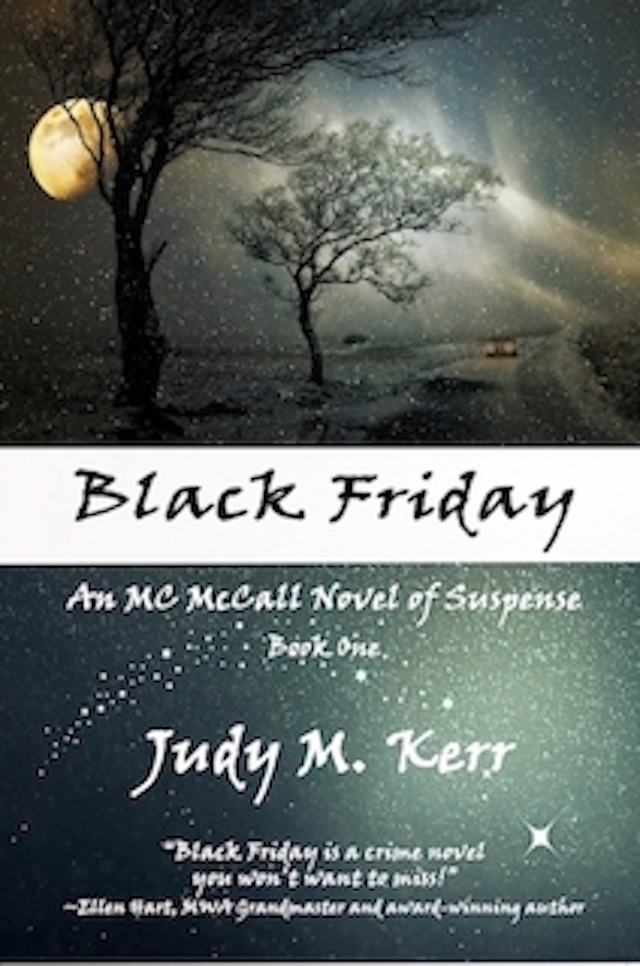 Short Stories
Cooked to Death IV: Cold Cut Files
- Anthology - AVAILABLE NOW!

"Chewy Beats Crunchy" is my story -
just one of seventeen in this collection. I'm happy to be part of a great group of authors who contributed to this food-themed anthology. The project was created and edited by Rhonda Gillialand, a fellow Sisters in Crime member. "They say revenge is a dish best served cold. But these stories sizzle with anger, resentment, envy, & murder. No comfort food here, just seventeen cold cases and more." Rhonda Gilliland, Editor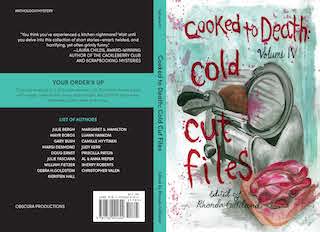 Dark Side of the Loon: Where History Meets Mystery
- Anthology - AVAILABLE NOW!

"Ruby Red Heist" is my story -
just one of the nineteen contained in this amazing collection. I am lucky to have been chosen to participate in this project and have loved every moment of the process. The idea was the brainchild of Timya Owen, the president of the
Twin Cities Chapter of Sisters in Crime
. Timya has put her heart and soul…and lots of elbow grease…into making this project a success. The anthology is now in its third print run! It has received great reviews not just locally (Twin Cities Pioneer Press), but nationally, as well! Betty Webb wrote a great review in Mystery Scene Magazine, Issue #155 - check it out! Please buy the book!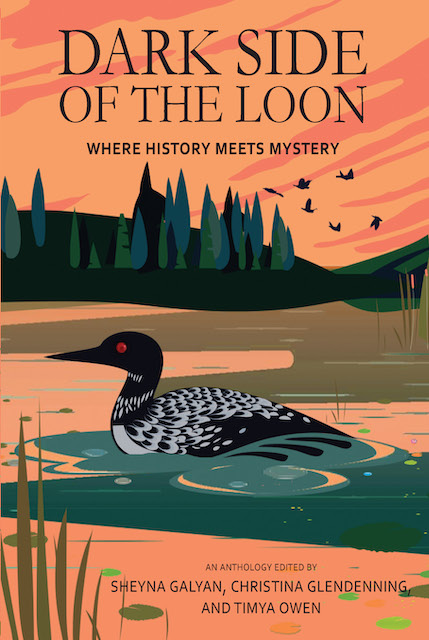 Time's Rainbow: Writing Ourselves Back Into American History
- Anthology

"Stamped Unnatural" is my first short story
AND my first attempt at writing historical fiction. I am honored to be part of the first book in the "Time's Rainbow Series," edited by
Lori. L. Lake
and
Christopher Hawthorne Moss
. Writing ourselves back into American history is a powerful experience. The book is published through
LaunchPoint Press
and IS available for purchase. Visit
amazon.com
and buy one…or two!